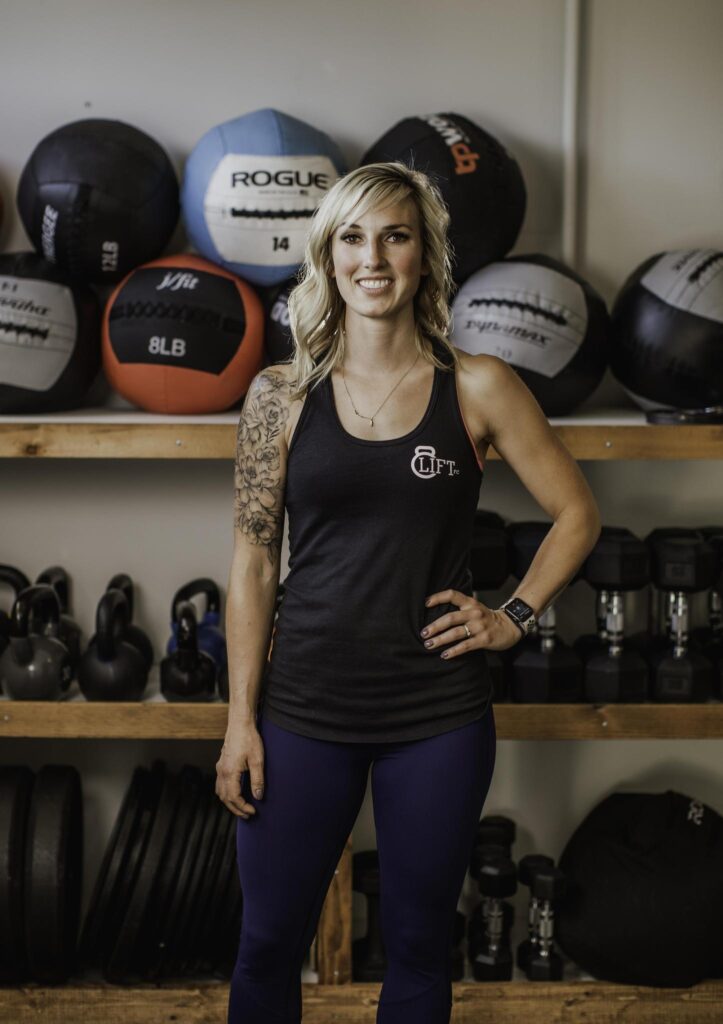 Tiff Walker is a Fitness Coach based out of her home and garage gym, with a passion for pre and post natal exercise, along with coaching women through ALL stages of life.
Becoming a personal trainer before the birth of her children and having since then taken her CF-L1, Certified Pre and Postnatal Coach, Pregnancy &Post Partum Athleticism courses, The Female Athlete, Precision Nutrition, and various pre/post natal courses, and becoming a group trainer for those pregnant and post partum.
She is an advocate for women's health and is grateful to have the chance to empower others to weight train and believe that they are strong and capable in their body.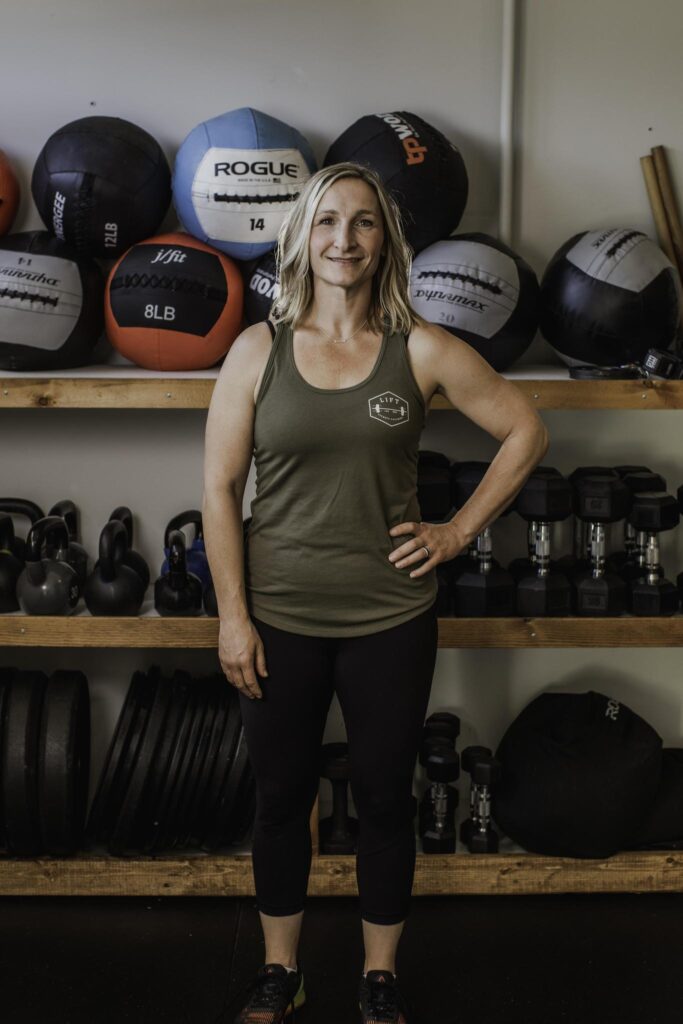 I wear many hats in my day to day life as a wife, mom of three girls, Recreation Therapist and lastly a fitness coach and personal trainer. As someone who enjoyed playing high level sport through my youth and young adulthood, physical fitness has always been a priority but was a way for me to excel in my chosen sport, soccer.
Throughout adulthood my reason and passion for fitness changed. After graduating from the University of Alberta, I became a registered Recreation Therapist working with people of all ages and various health conditions in either long term care, acute care, and for the last nine years in the community with a Stroke Rehab team. This is where my interest in physical activity and its relation to health promotion and risk reduction really grew. Along my journey, I also became a mom and after the birth of my 3rd child, I joined my local crossfit box for the purpose of losing some baby weight and doing something solely for me.
What I didn't expect was for this to change my whole world. The physical and mental strength I gained by being committed to a fitness program (focused on functional fitness) and the appreciation of what my body could do, and not what it looked like far superseded my original goal. This is when I really began to pursue my growing interest and decided to make fitness a bigger part of my career, first becoming a level 1 Crossfit Coach, and eventually completing my personal training specialist certification.
Although I enjoy training everyone, I quickly recognized a need for helping women discover, enjoy and establish healthy relationships with fitness, food and their body, despite all of the barriers, misconceptions and influences currently available to them. This need, compelled me to further my education around training women, completing my GGS-1 Women's Coaching Specialist Certification.
This journey has led me to the present, where I have been able to blend my love of helping people, and passion for health promotion, and fitness, while teaming up with my like-minded friend and business partner, Tiff Walker to create LIFT FC, where our goal is to inspire, educate and coach individuals on their own personal fitness journeys whether they are within our own local community or from afar. Fitness doesn't just happen in a gym, and can be accessed anywhere, with a little or a lot of equipment and space, and the benefits are immense. If I can help even a few people reap the benefits of this, then I am more than happy.